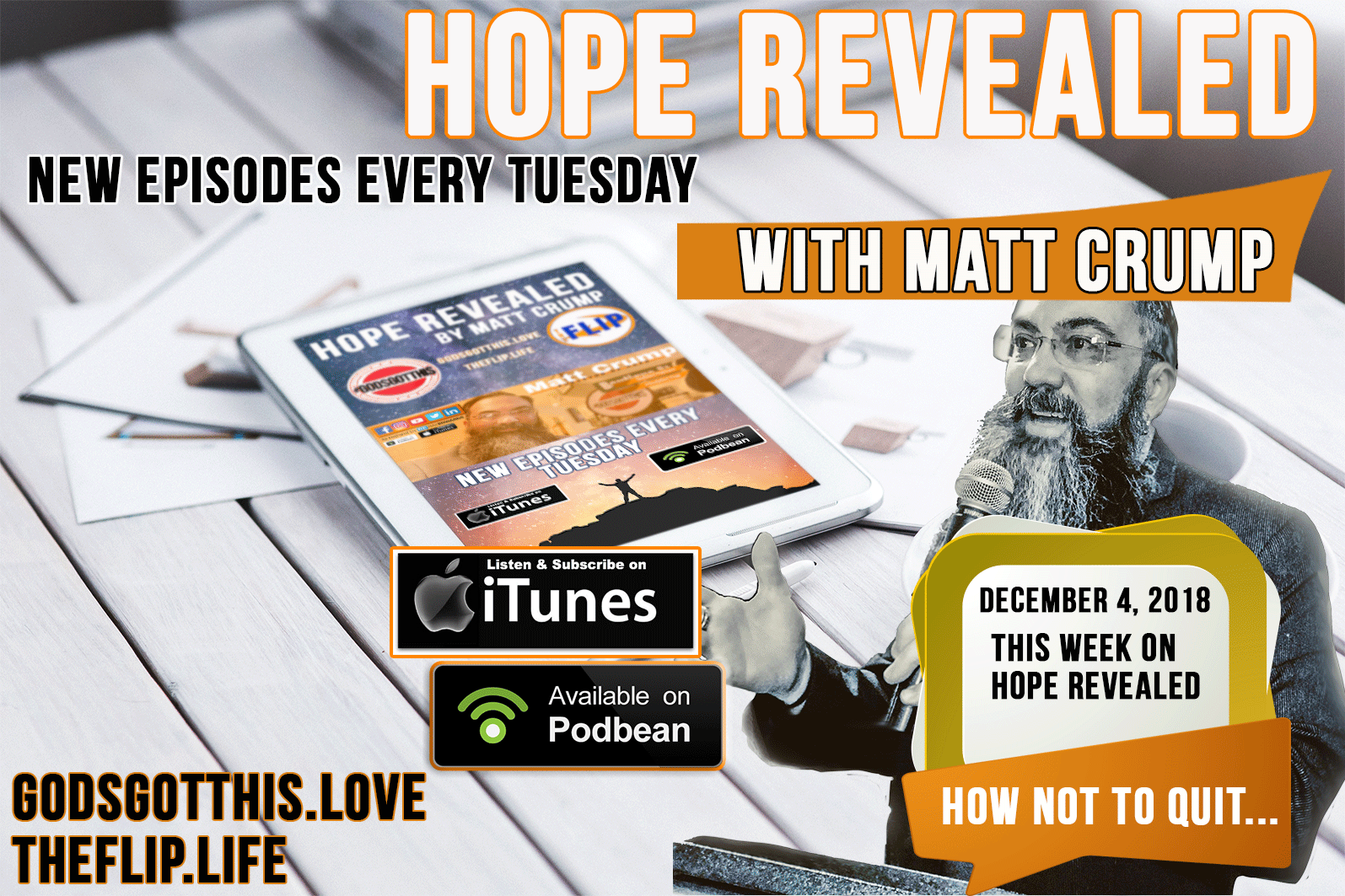 Here is a tough reality: Not giving up is a mindset. And it's a mindset that you CAN adopt. It may not be exactly what you want at the time, but it is an essential part to success.
We look forward to your comments on today's podcast. You can do that here at Podbean where our podcast is hosted and also at iTunes. The more you comment and like, the more people who don't know we are here can hear. 
Thank you for your support. For more information on how to have HOPE REVEALED shared with you in many different ways throughout the week, you can sign up for our weekly eZine at:
If you are interested in ways to flip the script on life and engage in a life changing coaching program, you can learn more about that at:
You can also visit us at our social media sites and again, we look forward to hearing from you.
#GodsGotThis!